Send credit to mobiles with the TopUp.com app
---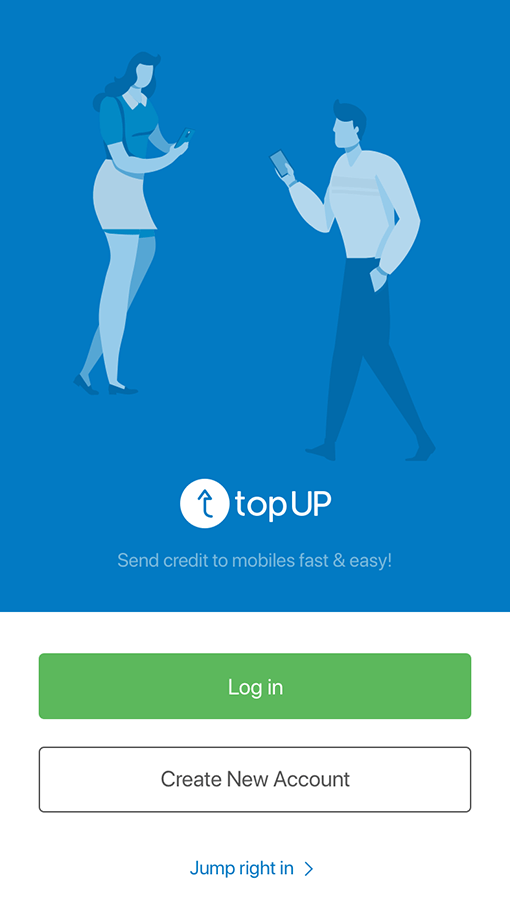 TopUp app for iPhone
Download the app for free and send airtime to mobiles in seconds
Learn More →
---
Top up your mobile or send credit internationally with TopUp.com app
Join us and you can add minutes to a plan, internet, data bundles or prepaid credit to mobiles worldwide. We cover over 140 countries and more than 400 mobile operators, including Digicel, Flow, Lime, BTC, Etisalat, Orange, Vodafone, MTN, T-Mobile, Wind, BlueSky.
Refill minutes or credit and enjoy long conversations with your dear ones. Top up mobile easy, fast & secure with TopUp.com app.
See what customers say about us:
GREAT
4.3 out of 5 based on 338 reviews
February 1
William John
Could have lost my 3 Spanish numbers.
I had great trouble topping up my 3 Spanish phones. My Bankia bank app wasn't able to...
August 30
johan pieterse
I've been using this app for the past…
I've been using this app for the past two months. I'm topping up a mobile phone in an...
May 6
Livio
I was many, many years dealing with Union Telecard, very easy to work with. By accide...