Send mobile top ups in seconds
TopUp.com helps customers top up mobiles anywhere in the world. Whether they are at home or on the go, they can quickly send credit to the mobile phones of people thousands of miles away or even their own.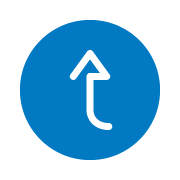 About TopUp.com
TopUp.com is an international top up company that facilitates recharges to cell phones all around the world. You can support your loved ones far away or top up your own mobile from the comfort of your home. Either way, you get foolproof service and best value for money. Our customers have trusted us with their international recharges since 2010.
What we offer
Top Up
Our service enables you to send credit to mobiles abroad or to recharge your own. 600+ operators in more than 160 countries are available, from the big international names, such as Claro, Vodafone, Orange, Flow to local ones like Cubacel or Altice.

The top up process takes no more than a minute and the credit is received instantly. Online transactions with topup.com are 100% smooth and secure. There is also the TopUp app, that makes recharging even easier. It is available for iOS and Android devices and it's free to download.

We host daily top up promotions that allow customers to send extra credit and we also offer discounts. Subscribe to our newsletter and follow our social media pages to stay tuned!
Nauta Recharge
Nauta top-ups allow you to send Internet credit to your family and friends in Cuba. Recharge their permanent Nauta accounts so they can surf the Internet, check their email, chat, or make video calls. Send Nauta Wi-Fi credit no matter where you are and help them stay connected!
Travel eSIM
Our international data eSIMs are designed to provide you with high-speed data, reliable coverage, and affordable rates as you travel around the world. You can choose from a range of eSIM options, including local, regional, or global, depending on your specific needs and preferences. It's easy to get started - make sure you have an eSIM compatible device, purchase the eSIM with the data pack you want, install it, and enjoy your data!
See what customers say about us:
EXCELLENT
4.5 out of 5 based on 533 reviews
May 12, 2023
W Ruesch
It updates the phone of the person…
It updates the phone of the person practically without any delay. The person concerne...
September 4, 2022
Christiana
I always have a good experience when…
I always have a good experience when sending airtime and I really appreciate you all ...
January 7, 2022
Chester
I really like the service
I really like the service. They are fast. I send top-ups to Accra Ghana. To ensure ...
Have any questions?
For more information about our services, you can check our Help Center or contact our friendly Customer Support team anytime.